MY PASSION CREATES YOUR JOY ...
SMC Detailing offers
Car detailing, ceramic coatings and paint protection film installation as well as a mobile cleaning service to carry out maintenance cleans after the detailing work is complete to ensure the best possible life of the car thereafter.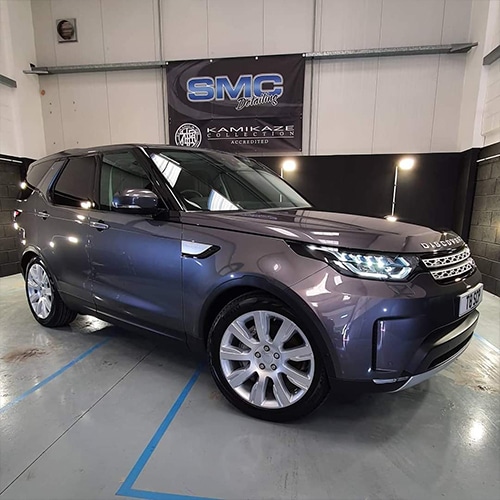 full restoration detailing
From new car preparation to full restoration detailing work. There is no limit to what can be achieved in transforming car with a vast connection to other sectors including interior and leather repairs, wheel refurbishment, exterior customisation, paint repairs and also mechanical and tuning connections.
a one stop shop
SMC can truly offer a one stop shop in taking care of any car. Either drop your car off and have peace of mind your car is in the right hands or we can arrange the covered transportation of the car to and from us to ensure that the car arrives to you in the same condition it leaves the inspection bay.
When you have your car detailed or valeted by SMC Detailing, you are guaranteed exceptional customer service. Each member of our team is friendly and professional, committed to delivering total satisfaction to our customers. When booked outside of our Horley detailing centre, we are always punctual and diligent with our valeting and detailing services.
When you deal with SMC Detailing, you are dealing with fully-trained professionals. The quality of our work is second to none in the Redhill area. We provide all customers with a no-quibble guarantee for our workmanship. What's more, both our detailing centre and our mobile teams are fully-insured for your added peace of mind.
The team at SMC Detailing knows how important their cars are to our customers. This is why we only use the very best in ceramic coatings and enhancing detailing equipment. We use Gtechniq products for all our ceramic coatings, ensuring a beautiful shine. Likewise, our detailers are accredited with both Kamikaze Collection and Autosmart.
At SMC Detailing, we with all makes and models of car. Whether we're valeting a luxury vehicle or detailing a family car, we deliver the same high standard of service. No matter which car you own, you're assured quality work completed to a flawless finish. This includes BMW, Mercedes, Audi, VW, Porsche, Lamborghini, Super Cars, and more.
When you're looking for someone to valet or detail your car, you want someone who knows what they're doing. Here at SMC Detailing, we have spend years delivering high quality enhancement detail and car valeting services to our customers. With more than decade of relevant, hands-on experience, you can rely on us to perform an outstanding job.
Our main detailing centre can be found in Horley, in the heart of Surrey. We welcome customers from across the county, wishing to take advantage of our state-of-the-art equipment. We provide a mobile valeting service up to 15 miles away. Call today, to see if we cover your area.